Accommodation
Woodford House School, Iona Road, Havelock North 4130.
Find it on Google here.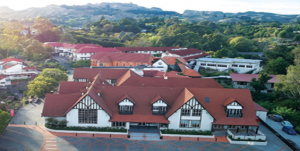 Woodford House is one of New Zealand's largest boarding schools for girls and was founded in 1894. It provides us with a very private and peaceful environment only a five-minute drive or ten to fifteen minutes walk to Havelock North village which caters to most tastes in coffee, food, and shopping. The school offers a full-size pool for cooling off in the summer heat so bring swimming gear.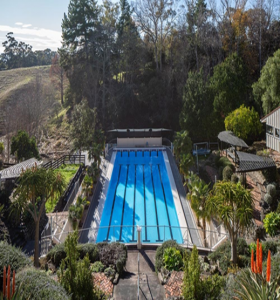 As you would expect for one of New Zealand's largest boarding schools Woodford House is able to offer single-student rooms with all the amenities usual for a boarding school. Initial availability is 100 single rooms. Please note rooms can only be booked for Friday and Saturday nights. Nights before and after are not an option due to Woodford having other booking commitments.
Options available are
112 x Single rooms
29 x double rooms
When booking please note if a single or double room required. Cost per person is the same for double or single rooms.
Please note bookings will need to close by 15th December 2023
Other Accommodation Options
Hawkes Bay is a popular tourist/holiday destination. This means there is lots of accommodation options, but our convention runs during peak holiday season so booking accommodation early is recommended. Assuming you are driving any one of the main centres will work and these are.
Havelock North
5 minutes from the convention site.
Hastings
15 minutes drive from the convention site.
Napier
30 minutes from the convention site.
All budgets and types of accommodation are available, so we leave it to members to investigate and chose the options which best suit.
(All prices are quoted in New Zealand Dollars and inclusive of GST) and are current as at March 2023)